Graphic designs are an important part of blogging. No matter if you are good or bad at it you have to create them. Because you have to but visuals on social media, Pinterest, on your blog, or your products.
And if you learn only just the basics the look of your graphics will stand out for your audience. The right graphics will sell your products, increase your followers and traffic. But don't worry, you don't have to spend hundreds of dollars on a graphic designer.
In this post, I'm going to show you where you can find designs for your social media posts, Pinterest templates, and any other for creative entrepreneurs.
This post contains affiliate links and if you purchase something I get a small commission for that but at no extra cost to you! Thank you for your support!
Pin this for later:
Every time I want to find new designs for my Pinterest or any other social media posts I search on these sites I'm going to show you right away.
Because I always say to myself that 24 hours isn't enough to do anything on my own. I have to save time for my blogging business focusing on traffic, increasing my followers or subscribers, learn new things I can use to make my blogging skills better, and also my personal life (I'm a mom of 4) so I rely on people who have the great talent to design.
WHERE TO FIND GRAPHICS AND FONTS?
I don't about you but I like to change my fonts on my Pinterest templates. It makes it more unique and increases click if you make it interesting. Canva Pro makes it possible to upload your fonts. Want to try out for yourself? Create your branding style for 30 days free at Canva Pro!
And the best part is that most of the fonts and graphics I find are for free. But if you don't find the right one you can buy them for less than $15.
I encourage you to subscribe to each of the site's newsletters to receive weekly freebies straight to your inbox.
WHERE TO FIND TEMPLATES, THEMES, AND MORE?
As I said before as a business owner you don't have much time to create your templates and this is why you have to search for people to buy their templates or themes for your blog.
Bluchic – This is where I've purchased my theme Maggie and also they have Social Media Templates which you can customize on Canva. Look for more products in their Shop it is worth it.
They have also launched a new theme called ChicBoss.
Are you a service-based entrepreneur who also earns passive income by selling digital products?
I'd like to know if your current site is doing the job of highlighting both these very different areas in your business while remaining true to your brand vision?
Because, if you feel things are just not coming together as seamlessly as you'd like, the brand new WordPress Theme by Bluchic, ChicBoss, is going to be the answer to all your website woes!
Designed to promote your 1:1 services right alongside your digital products, the ChicBoss theme leaves nothing to chance so you can confidently sell without compromising on design or style. Now your website can keep up with your growing ambitions of taking your business to new heights!
Even if you're a novice WordPress user, this theme is easy to use – seriously, no coding knowledge or design skills are required, as their video walkthroughs make the setup process a breeze.
2. My other best recourses site is LadyBossBoutique there is everything you need as a blogger and female entrepreneur. From Pinterest templates to social media and also WordPress time there, you have it.
It is almost like Creative Market but with fewer contributors at this time, but it is sure is growing faster. I also had a chance to win in their giveaway when I've got $5 to spend in the shop.
If you subscribe to the newsletter you get freebies every month. Get the Lady Boss Biz Box – the free monthly subscription box for creative entrepreneurs
So if you need resources for your blog or online business then definitely check them out!

3. LadyBossStudio –  Site owned by Tasha who is also the owner of Lady Boss Boutique. But at LadyBossStudio you only find her products and the best part is that she created a life-time membership where you could get her previous and new templates and everything for your branding.
WHERE TO DESIGN YOUR GRAPHICS?
Now while you don't want to waste your time, you still have to have some skills to customize your templates or any other product you bought.
This is why you can use these tools to make them pretty and on your style and have your branding on it.
My number 1 designing tool which I use daily when I'm at my home office at the desktop or even on the go on my mobile.
It is user-friendly
Lots of templates
More than 16,000 stock photos
Different elements
And many more to love Canva.
2. Crello
You can read my Canva vs Crello comparison where you can read an insight of Crello.
But a little about Crello:
Crello is a graphic and a video design tool that helps everyone create professional-looking designs in just a few clicks using designer ready-made templates or create designs from scratch using multiple design tools and features. Crello has to offer everything a designer may need to create an awesome graphic or a video design – over 12,000 static and 5,000 video ready-made design templates (renewed weekly), access to a 70-mln Depositphotos stock image library and also unique Curated content from the Depositphotos own photo studio Lightfield Productions that has never been available anywhere on the Internet.
Stencil is one of the web's favorite online graphic design tool. The fastest, easiest, and most efficient way to create visuals for social media, blog posts, emails, presentations, or just about anything!
Easil is the drag-and-drop design tool that empowers your whole team to create visual content so good, it looks like a pro designed it.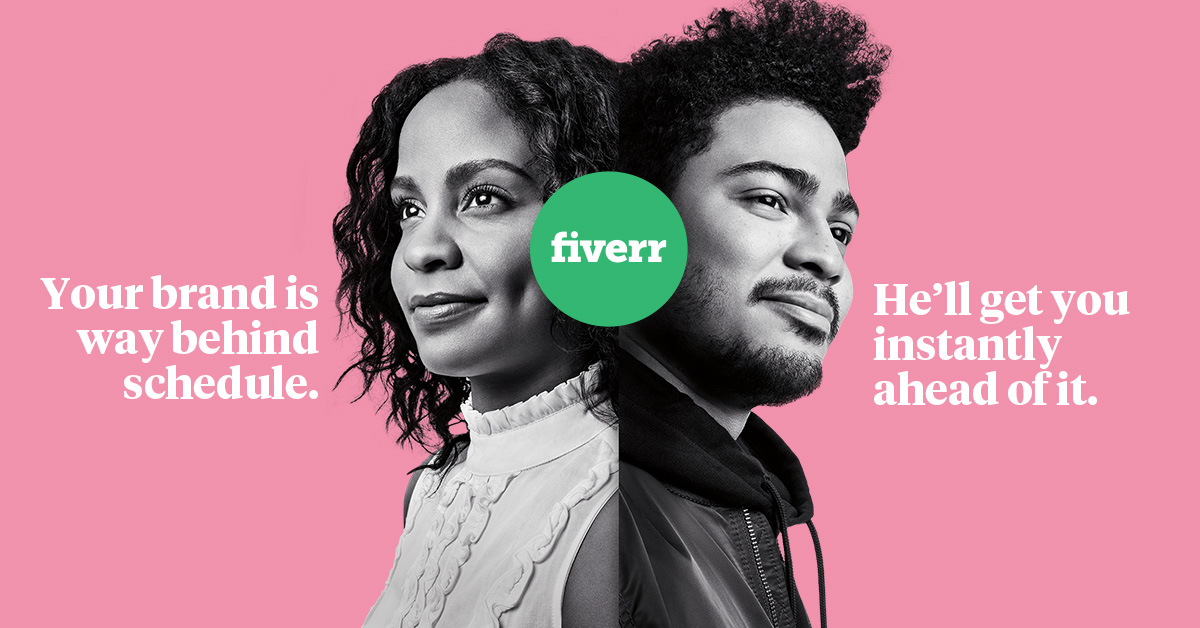 WHERE TO LEARN AND LEVEL UP DESIGN SKILLS?
Now you think you not only want to know the basics but want to level up your skills and have more knowledge about graphic designing or maybe you thinking about learning some crafting? Then here are some great online education sites.
CreativeLive – Here you can find classes about Photo, Designing, Music, Crafts, and Money & Life
CreativeBug – This is mostly for crafty people if you one of them Get 2 Months of Creativebug for FREE!
SkillShare – Here is where I learn most of the things like business related stuff but there are a lot of design lessons also.
Final Thoughts
Now you see that you don't have to pay hundreds of dollars to a graphic designer (but it is up to you) you can also think about hiring a designer from Fiverr but I think if you have time you can create anything by yourself with a little help.
But I think your job is to focus on your blog and business, like content creation, email marketing, generating traffic, social media, or Pinterest marketing and the best part making sales after all.