I like to create my Pinterest pins for myself and with the use of stock photos, it makes it more appealing.
But also if I purchase Pinterest Pin Pack I like to customize it with beautiful stock photos… (Need more suggestions about Pinterest Templates? Read down below for more!)
That's why I use 3 of my favorite sites for searching feminine and gorgeous photos to make my pins stand out or even other social media images and of course it is also great for my blog.
So basically this post is all about stock photos you might want to try for yourself too.
This post contains affiliate links and if you purchase through my link I will get a small commission for that at no extra cost to you! Thanks for supporting!
Pin this for later:
Most of us are not professional photographers and/or don't have time to make their own photos for their blogs. And that's why you have to search for alternatives to use images you can have for your blog.
Then is when stock photo sites are coming in.
Don't have time to create your Pinterest pins or social media images or just don't feel that yours are right? Don't worry Bluchic has made all the work for you with the Canva Social Media Templates.
FREE STOCK IMAGES
Most of the stock photo creators are offering free photos every month in your inbox only by subscribing to their newsletter.
I use also free images that I get from my favorite sites each month. It is great if you just start out and don't want to invest for the first time.
But these are only selected photos by the creators. And probably it won't fit your style or brand and maybe don't even like the picture you have got, that's why I recommend investing in one of the memberships and after that, you could select photos by branding color, niche, and your own style.
10 GREAT WAYS HOW TO USE STOCK PHOTOS
1. Blog Headers
I don't do them since I use Maggie theme from Bluchic cause they don't show up cause it depends on your layout.
But it sure makes some serious impact and uses a large image that spans across your page as a blog header. Statistics show that posts with a large image as the header perform better than posts with the title first. Draw your reader in with stunning imagery and they're far more likely to stay and enjoy your post.
2. SNEAK PEEK REVEALS OR TEASERS
You have a big surprise coming, maybe a competition, a new product or service and you want to create some buzz in the lead up to launch. You can't use photos of your product because that would give it all away, but you CAN use styled stock photos, creatively blur them like they're hiding something, superimpose your text, or a countdown number. Get people excited and checking back again and again because they want to see the big reveal!
NOT ONLY DO PHOTO POSTS GET MORE ENGAGEMENT THAN LINKS, VIDEOS OR TEXT-BASED UPDATES, THEY ACTUALLY ACCOUNT FOR 93% OF THE MOST ENGAGING POSTS ON FACEBOOK. ACCORDING TO KISSMETRICS, PHOTOS GET 53% MORE LIKES, 104% MORE COMMENTS AND 84% MORE CLICK-THROUGHS ON LINKS THAN TEXT-BASED POSTS.
3. TO PRESENT YOUR DIGITAL PRODUCTS WITH STYLE
Your digital products are probably pretty fantastic, right! But no one will know if you don't show them off with images that match their amazing quality. Styled stock mockups are the answer. You can get styled stock images with smartphones, tablets, and computer screens and you can also get mockups with beautiful frames. So this way you can show the world your beautiful products.
4. FACEBOOK POSTS
The jury is out on this one, Facebook posts with eye-catching photos get ALL the attention. A whopping 93% of engagement on Facebook is attributed to posts with photos. Get your business page noticed with stunning styled stock photos. Add some text right on the image or just use the image to headline your words in the post.
5. TO SHOW OFF YOUR NEW BLOG OR WEBSITE LAUNCH/REDESIGN
You have a totally stunning new website or blog and you want people to get excited! Not everyone wants to click through, but if you intrigue them with a gorgeous sample they just might be tempted! Device mockups with smartphones, tablets, and computer screens are a wonderful and professional way to showcase a snippet of your site.
6. SOCIAL MEDIA QUOTES
There are a LOT of inspirational quotes on Instagram and styled stock photos account for most of the really gorgeous ones. BUT did you know you can crop a single styled stock photo several ways to create more than one quote background? Talk about bang for your buck. Oh Tilly styled stock photos are very high resolution, so you could crop them a good five times and create five different quote backgrounds and still be posting great resolution for social media.
7. COMING SOON PAGE
You're building a new site, you still want people to see something beautiful when they check out your domain instead of the dreaded error or worse, a half-finished website. Pop up a Coming Soon page with a full screen styled stock photo as the background.
8. PINNABLE GRAPHICS
Getting those repins is so important in driving traffic to your website and big, beautiful images help with that. Photographic pins get repinned 3x as often as graphic based Pinterest Pins. Don't overwhelm your pin with text, keep it light and bright and with plenty of negative space.
9. SIDEBAR ADS
Pretty up that sidebar and entice your viewers to click on your free or paid product with an eye-catching ad! Or you can make sidebar ads if you promote something as an affiliate.
10. BUSINESS PRESENTATION
Everyone loves a tricked out PowerPoint presentation. Alternate between styled stock full-width image and plain colored slide for a clean and not too overpowering effect. Wow, your students, or clients with visually appealing slides!
+ 1 BONUS: AS A COVER FOR YOUR EBOOK OR PDF GUIDE
Dress up the cover of your ebook for a more polished and quality look. Go one step further and use styled stock images to keep the inside pages interesting, no one likes reading a wall of words with no images. You can also have stock photos for eBook Launch Templates.
STYLED STOCK PHOTO SITES TO USE
There are many stock photo sites out there where you could become a member and have more than 1000 photos you can use.
As I mentioned before I have 3 favorites I like to use for my blog and my social media. But the best of them all is that for the membership you have you not only get pictures but also bonus resources, canva templates and much more.
Alicia is the founder of PixiStock where she makes beautiful and feminine stock photos that will definitely fit your blog or business.
She not only provides you with pictures but also with quote images you can use for your Instagram!
Want to uplevel your Instagram and make it better? I recommend to use Tailwind for Instagram (if you use my link you can use it for free up to 31 post publish) where you can also have Smart.Bio (it's forever free) for your links!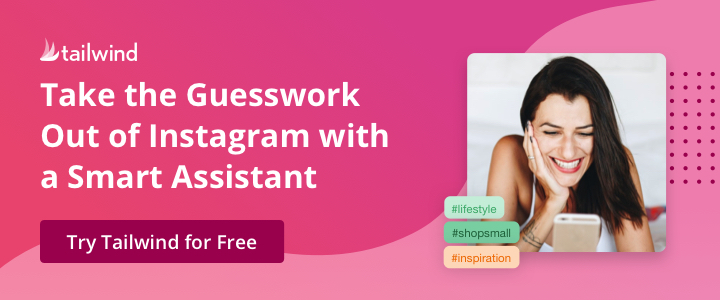 And now back to PixiStock.
If you didn't know Alicia is also strong when it comes to teaching you how to make appealing images with Canva (make sure you try out the Canva Pro version to able to follow her teachings). 
I don't about you but I'm always in a struggle with what to post on my Instagram, that's why having 600+ social media prompts to growing your business is a must-have! That's why Alicia created a social media content calendar to help us out with 365 days of social media content.
Of course, she offers free stock photos each month straight to your inbox. I recommend to try it before you become a member, but you still get those free photos if you have purchased your plan!
And now probably you might want to know about the price of her membership:
As you can see the best value is the highest plan, but that is where you can get all the good things you could use!
Unfortunately, you don't have access to Canva Templates and Social Media Content Calendar but still worth the price if you only need stock photos. And you can always decide to upgrade your membership or pay for the template and calendar separately.
IvoryMix is created by Kayla and she also knows her thing when it comes to shooting beautiful photos and also provides you with Instagram worthy quote images.
What I most like about her membership is that she has a VIP Membership plan where all the "magic" happens.
I mean by that, that there are the most valuable things you could get for your money. And this makes Ivory Mix Membership different because you not only get stunning stock photos, captions, and canva graphic template, but it will also save you money while you learn exactly how to build and scale your business to six figures and beyond.
But unfortunately, you don't have access to it only once a month. Also, I have good news if you want to lock yourself into the VIP Membership. You get the chance for early bird + extended launch 1st day of the month for about 1 week.
And I didn't even mention the great bonuses you could get if you sign up for 12 months:
ACCESS TO ALL IVORY MIX COURSES 
ENROLL IN VIP AND SAVE OVER 97% OFF THE $5000 VALUE AND OVER 30% SAVINGS COMPARED TO THE QUARTERLY PLAN 
THE EASY MARKETING 12-MONTH PLANNER – 365-day content ideas and planner
12-Month Holiday and Seasonal Content Ideas
60+ Blog post ideas
200+ Caption Templates
150+ Daily Hashtag Ideas and Prompts
And much more…
I know that you might want to try her photos also and you could have free stunning photos to use.
Don't want VIP Membership yet? That's fine here is what you can also get:
You can also decide to shop separately for all the things she has in the membership but I don't think that's a good idea, because will cost you even more than pay for the quarterly plan for example.
Now, this is the last one I want you to know about. Elle is behind the Styled Stock Society where creates delightful pictures for feminine bloggers and business owners.
I came across her photos when I purchased Bluchic's Canva Social Media Templates and I was impressed by how precious they were.
She does also great work as the two ladies mentioned before, and I definitely love her photos which are share-worthy.
She also has great bonuses if you decide to become a member of her membership.
Which includes:
And don't forget about HUNDREDS OF CANVA TEMPLATES!
Want to join? I recommend locking yourself in forever with the Lifetime plan when you only pay once and you will become a member for a lifetime.
Try it before you buy it? Get her free photos also!
Final Thoughts
Now, these were my ultimate favorite ones. Of course, everyone could have other tastes or styles and I can't decide for you only you know what's best for your blog/brand. But I think that these gorgeous photos could make you stand out from the crowd if you use them.
And you can also decide on what you can afford at the moment. But it will be one of the best investments you could make for your blog or business.
Other Resources
So you need to save time to focus on other things in your blog work? I've got you covered with these resources, especially Pinterest Templates… and don't be afraid to use your stock photos for these.
Are you using Stock Photos for your blog or business? Do you also think that it is a good investment you can make? Let me know down below in the comment section and also write which stock photo site are you a member of or just use the free photos.