Starting a blog nowadays is easy and fun you might think. Cause you only have to do is purchase your domain, theme, and hosting and that's it.
No is not, I mean yes it is easy as it looks outside but you have to manage it every week to build-up and make it profitable when you turn it in business later.
And to do so you have to learn from others and use tools to get started and make this a fun and loved work at home job you always wanted.
So that's why I collected the tools and resources I use and used to begin and make my blogging business profitable even with a small audience!
In this post, you will find affiliate links and if you use them for purchase I will receive a small commission for that but at no extra cost to you! Thanks for supporting me!
Make sure that you have enough time to read this post cause this is my longest one since I started my blog! But if you don't have time come back later to this resources to get help!

Pin this for later:
People love free things including myself but when it comes to business sometimes free is not a good choice.
I used to make the mistake that I only wanted everything for free including hosting, template and also domain back when I started my first blog.
I didn't realize how stupid I was, not only my blog wasn't successful causing that no one has read my blog content but I didn't earn a penny.
That's why when I started everything over I went self-hosted, got my premium theme which I paid for and also has a unique domain name for my blog (and not only 1 domain but now 2 other as well). And when this was happening and I build-up everything again from the ground, companies began to accept me so now I'm able to earn an income from my blog. Through affiliate marketing, my services, sponsored posts and also products I offer.
So there is no doubt that I made a great decision when I invested in my blogging business. And that is what I recommend to you too!
Before we get into details go get your freebies from the resources library!
 Be sure you always check the What's new tab to get details about discounts and useful stuff!
And now about the tools and resources, I love to use! First I want to begin with the tools by the order of setting up a professional blog.
When I first started blogging I searched a lot to get the best hosting. Siteground seemed to be the best solution, to begin with. So I tried out and was satisfied with the result I've got.
Why choose Siteground?
Of course, there are other hostings you might want to know about! But then why choose them?
Because for their fast, safe and reliable hosting they provide!
Uptime is 99.99% which is the best cause no one wants a hosting which is always down and by this losing potential subscribers.
They are always available 24/7 support for all your questions.
They can handle more than 100 times hits so you could get a lot of traffic to your blog.
3 plans to choose from.
Which plan to choose?
I recommend choosing GrowBig plan cause there you could get the SuperCacher which is responsible for the hits. But of course, if you just starting out the StartUp plan is a great plan to start with.
Most of the hosting services provide you with a free domain when you purchase a plan from them but when this is not possible you have to search and buy elsewhere.
So this is when NameCheap comes handy and where you could get domain names for less. (I have also purchased one of my blog's domain and I'm very glad I choose them).
Why choose NameCheap?
They have always something to give to their buyers in the form of great deals you can't deny. And of course, here you can get your domain for cheap.
NameCheap also offers high-quality hosting where you can manage your WordPress blog easily and effortlessly.
Very cheap: A .com domain starts from and the average domain costs only
Great TLD range: They have every domain ending you can imagine, from .design to .investment, .ai and .berlin

The amazing domain search tool

, that recommends great alternatives
Very easy to use: I love the simple interface and well-thought-through account section. It's easy to use – even for beginners.
Free Whos protection: The WhoIsProtection is always free
Free Auto-renewal: That means, you only need to check this once, and you will never have to think about paying the yearly fee. It will automatically handle everything.
Cheap hosting packages are available starting from $1.44/month for the first year (If you buy a hosting plan at Namecheap, you will get a .website domain for free)
What I also like about NameCheap that they thought about having a domain name registered for your kids. You can read more about this here.
What you always should do after having your hosting and domain is to build your email list right away. And by doing this have to choose a reliable autoresponder service. Which I also did and signed up for Mailerlite since I started this blog and now also use it for my other 2 blogs as well.
Why choose Mailerlite?
You can use Mailerlite forever free and send 12,000 emails/month but if you over 1,000 subscribers and want to send unlimited emails the basic price is $15 which is quite affordable but of course, if you reach even more subscribers you have to pay more.
Free automation tool (you can send out automatic emails for certain situations)
You can customize everything
You can create integrated forms (like the ones I have on the sidebar or in my blog posts), pop-ups or even create landing pages. Super easy to use interface (took me one day to learn how to use everything)
Easy segmentation tools (you can divide your subscribers into groups and only send them emails you know they would be interested in)
They have split campaigns testing, custom workflows and more cool features that allow you to send the same email with two different subject lines to figure out which one has a higher open rate, or send emails twice if they weren't opened or even send different sequences of emails based on if someone clicks on a specific list or not.
Excellent customer service! They replied in 5 minutes.
Promotion pop-up which allows you to get more sales.
Delivery on time zones
Click maps so you could track your readers interacts.
So there are so many features not to use Mailerlite and I don't regret I signed up.
Do you need an upgrade?
Yes and No. Let me explain.
Yes, because most of the features are only available for those who purchase the plans. And if you already have a huge list on another autoresponder service and decide to switch you need to upgrade cause you probably have over 1,000 subscribers.
No, because first, you have to experience it for your self if Mailerlite is the one who fits your need. And if just starting to build your list you good to go with a free plan and after you decide to stay and need more features you will get that upgrade.
This was the biggest investment I made in my whole blogging journey. I not only purchased a theme for my blog which I always dreamed of (yes, believe it or not, I manifest it my template) but also landing page templates (with a great deal I also got Opt-in template bundle, Freebie, Sales Page template bundle and all other templates they have too!) and Canva templates for my images on social media and Pinterest.
Why choose Bluchic?
I know there are more beautiful feminine WordPress out there but Bluchic was the one I always look up to. They also work with one of the best stock photos site called Styled Stock Society.
But why do you have to choose them is because:
Great theme documentation: All of the themes come with written documentation and video documentation. Most themes just provide one or the other, so this makes the Bluchic documentation a lot more helpful and easier to follow when you are setting up your theme for the first time.
Great customer support:

Any time that you have a question about your theme, you fill out a support ticket and get a response in less than 24 hours.

No additional framework required: Many WordPress themes out there require that you first purchase the Genesis Framework, which costs $60. This can make an already expensive theme even more costly. Bluchic themes do not require the Genesis Framework, so the only cost you have to pay is for the theme itself.
Beautiful and functional themes: 

The Bluchic themes are beautiful, but that doesn't mean they sacrifice any functionality for a pretty look!

Beginner-friendly themes: Even if you have never used WordPress or set up a WordPress theme before, Bluchic themes are easy to use and great for beginners. The thorough and helpful theme documentation makes it a breeze to set up your theme just like the demo in no time at all. And you could also customize it with Elementor the easy to use drag-and-drop page builder which I also use to build my pages, like my Home page.
How much do the themes cost?
It depends, which one you choose, cause the older ones are still for the price of $79 but ChicServe the newer theme for service-based fempreneurs is for $129 and also has a separate theme for shops called ChicShop.
Which I also recommend buying is the Landing pages including 15+ high-converting templates for $109  and Canva templates including 85+ social media templates for the price of $67.
By the way, did you know they have a Free email course called Launch Your Dream Website. You could learn pretty much about how to build a website from scratch or upgrade the current one.
The biggest problem I faced when starting my blog is creating a logo which will look great for my branding purpose.
Let's face it I'm not a professional designer who can create a logo by night (I tried many times as possible) but I failed and never was satisfied with the result I created.
So I decided to get help, and that's when a site such as Fiverr comes handy cause you could find so many professionals who will gladly help you out if you face with the same problem I do.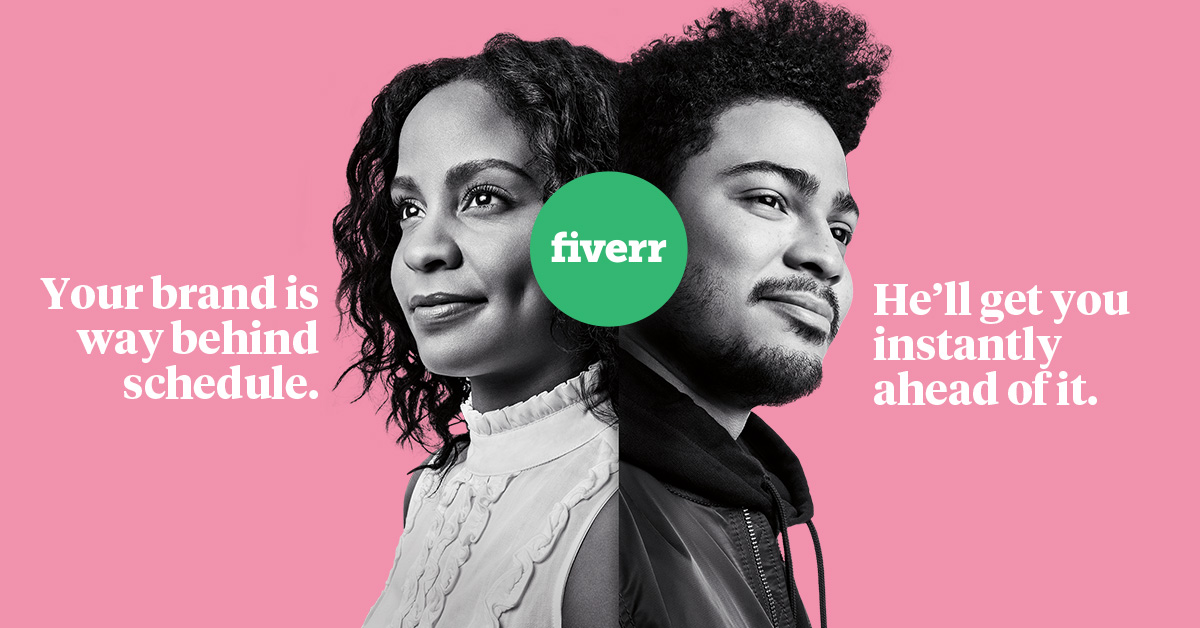 But let's say you have other problems to solve such as social media managing or other business-related things, you could select people for that too!
Why choose Fiverr?
I choose them because it's affordable, packages are starting from $5 in most cases. But also you don't have to be afraid you don't get what you expected, cause you could get revisions before even buy what you asked for.
And there is the option to choose from top-level or Fiverr Pro sellers and most importantly you could read all the reviews other people gave after buying the service.
So don't be shy to ask for help if you couldn't make it by yourself!
Is it worth the price?
Like I wrote before starting packages from $5 isn't expensive for professional work. But of course, how higher the level is how expensive the price will be. Still, it is worth your money cause you will receive a well-made design or everything else you ask for.
Off topic: But still could be important for many of you that as a seller Fiverr is also a good choice to earn an income. I tried myself as a seller as well and earned $75 only making some Pinterest templates.
Now you have your blog set up and you are going to write some post, but do you proofread it every time you write a post before publishing it?
No? That's wrong because if your native language isn't English or it is but you where so in hurry to write that post and there are so many mistakes in it, you turn your reader down and maybe they won't come back anymore.
This is when you could use Grammarly to instantly correct the text you wrote down. I use it both for my email and blog cause I find it useful, not because my English is so bad but I like to get everything in order. I make mistakes as well cause I'm not a native English speaker either, that's why when I found out about this tool it took a hard work off of my shoulders.
I didn't have to edit my text by myself cause Grammarly does that for me.
And also a great use when it comes to plagiarism. If you aren't sure about the text do a plagiarism test and find out if it is ok or not to publish the post (this is great when you use PLR content for your blog).
Why choose Grammarly?
You can check your spelling instantly
There are 3 apps you can use Grammarly (in Google Chrome, Windows and Microsoft Office)
You can also use it on your mobile device
GDPR and Privacy-Shield compliant
Should you use the premium plan?
You can use it for free forever as you like but I think it is worth it to get a premium plan, you could get more insight such as:
Inconsistent writing style
Unclear sentence structure
Overused words
Ineffective vocabulary
Hedging language
Impoliteness
Insensitive or non-inclusive language
Inappropriate tone or formality level
And it's from $11.66/month if billed annually.
Sharing is caring they always say. And it is true because that's when people seeing your content all over the social media platforms and Pinterest. And to reach others so you could boost your traffic you have to use a tool to get your readers to share your content.

As you can see I have sharing buttons above my post which is always visible is someone likes what I write and want to share with others. That's why I use Social Warfare for this task.
Why choose Social Warfare?
You could decide where to put those sharing buttons
Style it as you like
You able to put the buttons floated aside
Free or paid version?
Free functions as the same but as always with fewer features than when you buy the paid version.
What you could get for your money in the premium:
Additional Sharing Options – the free version contains only 5 sharing option like Twitter, Facebook, Pinterest, Mix, and LinkedIn but when you get the paid one you get 9 more such as

Reddit
Tumblr
Yummly
WhatsApp
Pocket
Buffer
Hacker News
Flipboard
Email

Pin All the Images – Now this one is a must if you want to get more traffic from Pinterest (which is the best option). Enabling the Image Hover Pin Button will place a "Pin" button over top of every image inside of your content when a reader hovers their mouse over it. You can see mine as a form of a circle if you hover my images on the blog.
Powerful Share Customization – The Social Warfare – Pro add-on allows you to decide exactly which image, title, and description appear when your content is shared on sites like Facebook and Twitter. This also applies to any other networks that use Open Graph data for social shares. On top of that, you can upload a custom Pinterest image and write a custom description so that when someone clicks the pin button, the exact image you've chosen shows up with exactly the description you've written.
Custom Design and Placement – Customize which sharing networks you display, how your buttons look and where they show up. You can choose from 6 different button shapes, 8 different color themes plus the ability to choose custom colors for your buttons. The design combinations are unlimited. You will also get 6 different Click to Tweet styles and an option to create your style via your theme's CSS.
Minimum Social Proof – If you would prefer to only show counts after a certain minimum number of shares has been met (to avoid "negative social proof"), you can do that as well. Or if you'd rather just have no counts showing at all, just turn them off altogether.
Your Lost Share Counts Recovered – Share Recovery allows you to get back your lost share counts if you've ever had to modify your permalink settings.
And so many more features to use this great sharing plugin for WordPress. And talking about the price you could get the plugin for $29 but for only for one site and if you want to use it for up to 5 sites it is $89.
Staying with the topic of creating good blog content, Tasty Links will help you auto-link keywords and by this, you could maximize your affiliate revenue.

Why choose Tasty Links?
It's really simple, this plugin automatically creates links for specific keywords across your blog with just a few clicks.
You can control where links could show up
You can link another old post to a new one easily
It creates nofollow affiliate links
You can add disclosure text
Active development so you don't miss anything new
Unlimited support if you have some problem the developers will gladly help
And the best that you get a 15-day money-back guarantee
Is it worth it?
If you in the affiliate marketing you know how important affiliate links are because you use it almost in every post you publish if you want to generate revenue. So you don't have time to always search for your affiliate links. Cause plugin does that for you, you can auto-link it and never search for your links ever again.
You could get Tasty Links for only $49/year and also if you decide after a year you don't want to renew it will still work but unfortunately, you won't get any updates.
If you haven't none already they have also a plugin for Pinterest which is helping you with optimizing images for Pinterest and SEO. And this plugin is only for $29/year how awesome is that!
Canva is my best friend, and I'm sure everyone in the blogging and business community for who visual content as well is important thinks the same.
Canva is everything you need when it comes to creating social media images, book covers, presentations, flyers, etc.

Why choose Canva?
I don't think I have a lot to say because so many people are using it seems hard to even write one word about it what you don't know yet.
So that's why I will explain it in a few sentences why I love them and use it.
Because I can create everything in a minute and saves me so much time and energy. And is it so simple to use, if you don't have a unique design in your mind just get those from the pre-made and you have something to go with it.
I love I can use my brand color, letters and make it all my own. And the top of that you don't have to be a professional creative designer to make a visual content that stands out.
Why buy Canva Pro?
I had the chance to try out Canva Pro myself and I don't regret when I renew my subscription. I have more features I can use than in the free version.
Buying Canva Pro is a must if you want to get access to millions of high-quality stock photos, create your brand-kit, resize images and make them transparent and there is also a GIF/Animator available.
If you are an organized person like myself then you also like how you could organize your images in maps and don't get lost in them as in the free version when you don't get the chance to set images apart.
So I think with these many features Canva Pro has to offer the monthly fee of $12.95 is a great deal. Also if you decide to get it for a year $9.95/month is acceptable.
And don't forget if you haven't yet tried it out for a whole month don't forget it and if you also like it as I did go for another month or year is up to you!
If you didn't know yet Canva has now an affiliate program so if you like them write about them and get a commission for mentioning.
Not getting enough subscribers to your email list could be one of the biggest problems you could face when you begin blogging.
So that's why you have to have a tool, not just a guide on how to have more subscribers. And OptinMonster helps you to get people to subscribe to your email list.

But not only helps with growing your email list but also get more traffic to your blog.
Why choose OptinMonster?
There are so many features you can use to increase sales, getting more traffic and build your email list instantly.
You could find all the big names either on Email Marketing as well as Website & eCommerce platforms in the integration section.
The most popular features you can benefit from are: MonsterLinks™ 2-Step Opt-ins which allows you to convert any link or image in an opt-in form. Geo-Location Targeting is good for improving conversions by personalizing campaigns based on your visitor's location. And the best one you can more benefit from is Exit-Intent® Technology which is detecting user's mouse behavior by showing them a targeted message before leaving.
It is easy to use and beginner-friendly
Customize your templates for opt-ins
Which plan to choose?
There are 4 plans to choose from, and if you just want to get an overview of how OptinMonster works and really what you need for your blog then go for Basic one. It is only for $9/month billed annually.
But of course, if you want more you have to pay more!
If you decided to try out OptinMonster I have a great news for you because I can offer 25% off of one of the plans to my readers choose if you use my unique discount code: themompreneur. But hurry cause I can only offer this for the first 200 people!
It is so easy to understand Google Analytics with the help of MonsterInsights which is a WordPress plugin you can use for free.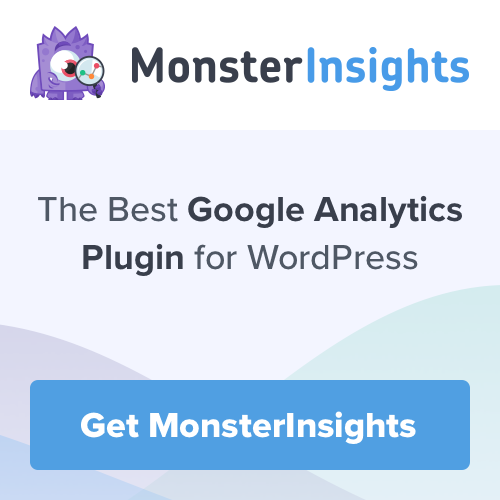 Why choose MonsterInsights?
MonsterInsight shows more detailed information about your traffic. It is far better than Google Analytics itself in my opinion.
It has over 20 ways to track such as:
Universal Tracking – Setup universal website tracking across devices and campaigns with just a few clicks (without any code).
eCommerce Tracking – 1-click Google Analytics Enhanced Ecommerce tracking for WooCommerce, Easy Digital Downloads, LifterLMS, and MemberPress.
Outbound Link Tracking –

Automatically track every outbound link clicks to see exactly what sites you're sending users to. This helps you unlock new partnership opportunities.

Affiliate Link Tracking –

Our affiliate link tracking makes it easy for bloggers and affiliate marketers to accurately track their affiliate links with Google Analytics.

Enhanced Link Attribution –

Enhanced link attribution allows you to learn which call to action button or link on your landing pages is getting the most clicks.

File Download Tracking –

Enable event tracking for file downloads, so you can see which files are getting the most downloads, from which pages, countries, etc.

Scroll Tracking –

Easily enable scroll-depth tracking with 1-click to see exactly where your users lose interest in your content, so you optimize it for maximum engagement/time on site.

Forms Tracking –

The

Forms tracking addon automatically tracks all your WordPress lead forms, contact forms, and registration forms to show you important conversion data.

Google AMP Tracking –

Allows you to properly set up Google Analytics tracking for Google AMP to ensure proper attribution when users switch between AMP and non-AMP parts of your website.

UserID Tracking –

View the browsing sessions of logged-in users to unlock valuable insights on how your members and customers are moving around your website.

Logged-In User Tracking –

Easily differentiate logged-in users from not logged in users allowing for precise analysis. You can even exclude certain roles from skewing analytics like admins.

Author Tracking –

Allows you to identify which authors on your site are the most popular, an invaluable tool, especially for multi-author publishers and bloggers.

Post Type Tracking –

See stats on which custom post types (content types) get the most visitors on your website.

SEO Score Tracking –

See stats for your Yoast SEO score and see how it impacts your traffic.

Published Time Tracking –

Optimize the traffic you receive by understanding when your users are engaging the most with your content.

Category Tracking –

See stats for your WordPress categories to find out which sections of your sites are the most popular.

Tag Tracking –

Determine which topics are the most engaging for your website visitors.

Focus Keyword Tracking –

For users of Yoast SEO, MonsterInsights can help you segment traffic by focus keyword.
And much more great features to subscribe for a plan!
Which plan to choose?
If you are a small business owner or blogger the Basic plan is a perfect fit for you for only $99 a year but only for the first one.
But first, you can also test MonsterInsight for free which gives you some basic information like the session, page views, and bounce rate. Just go to Plugin > Add New > Search for MonsterInsight > Install & Activate.
There is also a plan for eCommerce sites, you can use it for Woocommerce as well for Shopify. And for the first year, you only pay $199.
There is also a bigger plan for when you use it for up to 25 sites.
If want to have contact with your readers or want to be reachable for brands who want to work with you you need a Contact page and inside that, you need a form to collect the information.

And with WPForms you'll able to create those forms. But not limited to that cause with this powerful WordPress plugin you could also create a signature form and also accept payments.
Why choose WPForms?
The Powerful and User-Friendly WordPress Form Builder – With WPForms' easy-to-use drag and drop builder, you can create any kind of forms in just a few minutes without having to touch any code.
Hundreds of Form Templates to Choose From – With WPForms, you don't necessarily need to create a WordPress form from scratch. The core plugin comes bundled with several pre-built form templates to choose from such as:

Blank Form
Simple Contact Form
Request a Quote Form
Donation Form
Billing / Order Form
Newsletter Signup Form
Poll and Survey Form
And a lot more…

Easily Embed Your Form From the Post/Page Editor – To embed a form in a post or a page, you're not required to copy and paste the shortcode manually. Rather, head over to your post/page editor where you want to publish your form.
Dozens of Integrations With Add-ons – WPForms also has a wide variety of add-ons that lets you extend its built-in functionalities and integrate with other popular email marketing tools and cloud apps.
Should you upgrade?
While you can use WPForms for free if you download the WPForms Lite plugin but you can't benefit from it.
If you want a professional form for your blog with a lot of features you have to invest in WPForms to get most out of it.
There are 4 plans, the Basic starts from $39.50 for the first year.
I often get the chance to giveaway 3 of my lucky readers 1 year license for free so if you don't want to miss out the next one make sure you subscribe to my email list!
Talking about the giveaway, are you planning to do one? If so are there any tools you might use? I have an idea which you can use.
RafflePress is the best WordPress plugin to use for giveaways. Here you can see a demo of how it looks like!
Let RafflePress help you leverage the true power of Viral Marketing to Grow Your Email List, Website Traffic, and Social Media Follows.
Why choose RafflePress?
Because of the great feature, it includes:
Drag & Drop Giveaway Builder – Easily create successful giveaway campaigns in just a few minutes without hiring a developer.
Viral Giveaway Templates – Start with pre-built giveaway templates to get more subscribers, improve engagement, and grow traffic.
Viral Sharing (Refer-a-Friend) – Automate word of mouth marketing with our refer-a-friend a.k.a. viral sharing to supercharge your growth.
And much more!
Is it worth it?
Because this is only helpful for those who have something to offer for free, I think that everyone should try creating a giveaway once.
So if you want to look at how it works and try out if RafflePress is really for you, you could start from $39.20 for a year.
Sometimes we have to improve our theme or just fix something it is not correct on our blog, and by doing this we have to take the blog down for a couple of minutes. It could also be that you haven't launched your blog and a nice customized Coming Soon landing page is a must, also because then you can start collecting emails and build your email list.

And SpeedPro is the help when it comes to building your Maintenance and Coming Soon page.
Why choose SpeedPro?
 Create a Professional Coming Soon Page In Minutes
 Have Traffic and Leads When Your Site Launches
 Work on Your Site in Private
 Get a Jump Start at Ranking In Google
 Go Viral with Social Sharing & Referral Tracking
With features like:
Realtime Page Builder – Quickly change Fonts, Colors, Layout, Animations, Sections, plus more and build you Coming Soon Page in minutes with our powerful realtime SeedProd Builder™
FREE 500,000+ Background Images, 750+ Google Fonts & 50+ Themes Included
Capture Emails & Leads – Store emails directly in WordPress, use built-in integrations, or connect to any of the 1000+ services supported via Zapier.com to start collecting leads on day one.
Growth Tools – Grow your social following by allowing people to share your website on popular social networks like Facebook and Twitter. Reward people the more they share with referral tracking creating a viral loop.
What is the price?
If you just want to use it for 1 site choose Basic it comes with 1-year support as well. And you could get is for $29.60 for the first year.
All the last 4 suggested plugins comes with 14 days money-back guarantee!
SmarterQueue is a social media scheduler that allows you to share your posts at a specific time automatically. In addition to being able to schedule your posts, you can also set the posts up to be added to a queue so that they will be automatically shared throughout the year.
Why choose SmarterQueue?
Recycles your content – The best feature about SmarterQueue is that it not only posts your scheduled content, but it also puts it into a queue to auto-post at a future date so you always have content rotating on your social media channels.
In-depth analytics – I find SmarterQueue's analytics to be pretty easy to follow and I can't say the same about most tool's analytics.
Easy to Use – I find SmarterQueue to be very user-friendly. Obviously, at first, it was a little confusing but it is pretty easy to get the hang of.
Relatively inexpensive – compared to social media schedulers like MeetEdgar, SmarterQueue is relatively affordable.
What's the price?
As a blogger Solo plan is ideal to work with, but if you have more social profile you want to use you could 2 other plans.
I have a lot to thank Tailwind because I'm able to reach more people who share my content and this way I get more traffic from Pinterest. Tailwind is the most used scheduler for Pinterest and Instagram.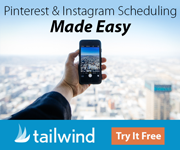 Why choose Tailwind?
I can only speak about the Pinterest part of the schedule and is worth the try.
You could get more followers
Schedule for a month and save time (it is good when you don't have time for pin manually)
Helps to increase your reach
Helps with increasing your blog view
There are Tailwind Tribes where you can reach others who will gladly share your content
Is it worth to upgrade?
Definitely, but first, if you haven't signed up yet try out and schedule 100 pins for free. You can also join to 5 tribes and share 30 pins with them.
After that, you could either pay for the monthly fee or yearly. I think choosing the yearly plan is the best choice you can make, it is $9/month but you get 4 months for free and there is no limit how many pins you schedule.
But if you prefer the month-to-month plan you will pay $15/month and you could schedule 400 pins each month.
If you want to grow your social media and email list the fastest way than you have to try Milotree. MiloTree is one of the most valuable and easiest WordPress Plugins I have ever used.  It is a beautiful and simple way to grow your Pinterest, Facebook, Instagram, and even Email newsletter followers.
But there is also a way to get Youtube subscribers as well grow your sales on Shopify or Etsy.
Why choose Milotree?
It will increase your followers and subscribers. I mostly used for getting more followers on Pinterest, and my followers went up since I started to use it (I signed up 2019.07.26).
You will get a self-customized pop-up for your blog which is not annoying. And it is mobile friendly!
It doesn't take over the screen, has an easy-to-click close button, and sits at the bottom right hand.
What's the price?
MiloTree is incredibly easy to set up, and best of all it's incredibly affordable! I only pay $9/month which is incredibly worth it when you consider how much that small fee has gained me.
But you can start for free when you sign up and remain free for 30 days.
If you want to know more about Milotree I wrote a post about the tool before where I also show how you could set up.
SEMrush has been massively presented as an SEO keyword and correct competition tool. But this tool goes beyond and offers you a lot more to help your online marketing activities.
SEMrush is one of the best online marketing tools needed by businesses of all sizes: from keyword research, domain and competitor analysis cutting through site SEO friendliness checks, link building to content generation ideas, PPC to social media marketing, etc.
Why choose SEMRush?
Keyword research. When I'm planning a blog post, I'll search SEMrush for keywords and find out what I should use in my post.
Track keywords.

I use the Position Tracker to track the keywords that I'm currently working on. It shows me my rank daily so I can see if the changes I'm making are working.

 Research competitors.

I can check any site I want to see what they are currently ranking for and what position they are in.

Find my low hanging fruit.

These are posts that are currently ranking, but not on page one. I made a list and am slowly implementing changes to hopefully improve the SEO of these posts.

 See what a specific post is ranking for.

I can plug in any URL from my site and find out what it's ranking for and what position. This is very helpful as I update older posts and work on my SEO.

Find content for the post.

You can quickly find out what questions people are asking about your topic and answer those in the post itself.

Figure out how long the post should be.

 SEMrush will give you the optimal word count the post should be for SEO. Usually, it's quite long. Then, you know you how much to beef the post up to improve it.
What's the price?
It's quite expensive but when you invest money you will make more money because of the help of the tool. But you can try out Pro and Guru plan for 7 days free!
Freshbooks is cloud-based accounting software that manages professional invoice, expenses, tracking, payroll and more. Freshbooks is the accounting solution not only perfect for those who are self-employed but also for agencies, firms, and consultancies.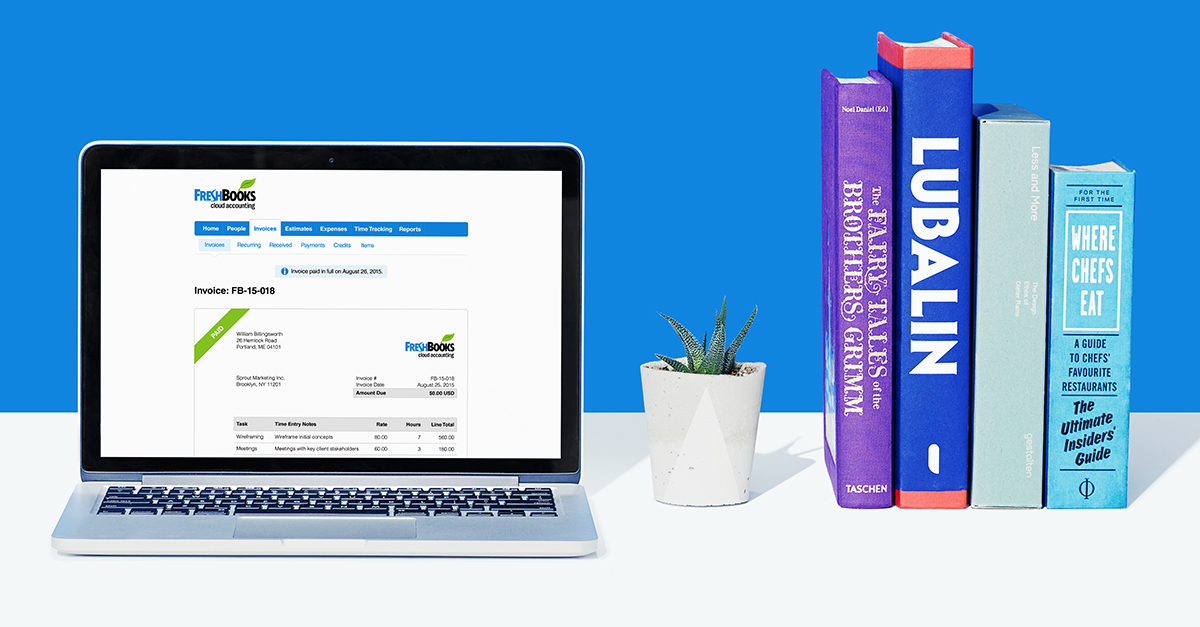 Why choose Freshbooks?
Organizes all clients information
Generates a not-your-typical invoice, it's very professional looking
Tracks and organize all your expenses
Tracks time of employees
Organizes all your projects
Provides you with accounting reports
It will save you so much time
It is easy to use
It is worth your money?
Freshbooks has helped so many and it can help you too. Take advantage of their free trial to find out if Freshbooks is for you.
But I think after the trial it is worth the Lite plan for $15/month is not expensive.

Freshbooks has the biggest Fall Sale for 4 weeks where you could get 60% off of one of the plans as a new user if you skip 30 days free trial or if you choose yearly plan than 70% off for the first 6 months.
I know there are so many platforms you can sell your online courses and digital products but Podia is all-in-1 you need when it comes to selling Online courses, creating Membership Sites and also selling Digital Products.
Why choose Podia?
There are typically 5 reasons not to avoid Podia which could make you believe that this is the number 1 platform to selling your digital products.
Personal support from real people, any day of the week – You not going to see and support tickets or chat with automating responder. You connect with a real person someone that's there's to share your triumphs, support your success, and lend a helping hand at every step of your journey.
Fair, flat, and affordable pricing for everyone – Unlike other platforms, Podia never punishes you for your success by charging you more as you grow. You pay a flat monthly fee no matter how much you sell. There are no additional transaction fees on Podia ever.
Straightforward, simple, and intuitive design – You don't need to sit down for a couple of hours to set up your online course, you don't have to be a techie person.
Everything you need in one place – Podia puts everything you need to build and host your products, run your email marketing, accept payments, and manage your customers all in one place.
You get more than just a platform: you get a digital home – Podia isn't just a platform for creators – it's a platform designed with creators in mind, on the team, and involved every step of the way.
What is the price?
Podia has a live demo every Tuesday at 4pm EST where you can watch how Podia works and get an overview if it's really for you! Sign up here!
20. Interact
Interact is a tool for creating online quizzes that generate leads, segment your audience, and drive traffic to your website.
Why choose Interact?
You can create customized quizzes so when your readers answer them and when they want the result they have to enter their email address so you could collect emails and build your list.
There are 40+ templates in all kind of niches you can choose from and customize as your own. And you can also integrate with many tools.
What is the price?
You can build your quizzes for free but you can collect any emails from those who take your quiz. And also can't use your branding.
But if you want to get started with a paid plan you can try also for free for 14 days!
If you have products to sell to earn more income Shopify is the best start. I use this to manage my dropshipping business and sell products.
Why choose Shopify?
It is easy to set up
There are so many apps you can make your store more workable
You can try it out free
You can start a dropshipping business with the number 1 app Oberlo only available on Shopify
There is so much education you can learn how to grow, manage and make a store successful
The price
But of course, you can start for free for 14 days!
You want a good functional store but don't know how and you have no time to figure out yourself? I can save your time and make the store for you and also manage it if you want. For more information go to this page and let me help you!
Always thought about making your own membership site? It is possible with installing a WordPress plugin from Memberpress!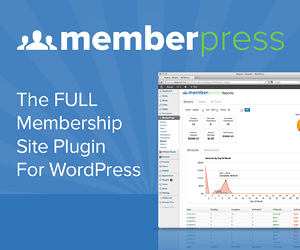 Why choose MemberPress?
Ridiculously Easy Setup – All you'll need to do is install the plugin, enter your payment gateway details, setup some products and you'll be up and running!
Powerful Access Rules – MemberPress will allow you to restrict access to pages, child pages, posts, custom post types, categories, tags and almost any other files existing in your WordPress installation.
Pretty Pricing Pages – MemberPress will allow you to generate dynamic pricing pages for your membership products sort the order of your membership products, change the copy, change the look and feel… it's very easy and powerful. MemberPress provides several pricing page themes out of the box to make your pricing page look good… no CSS or HTML coding required.
Ultra Stable & Secure
And much more!
What is the price?
It could be a bit expensive at the first look, but if you look at the way that you have a plugin which with you could build up a whole membership site $149 isn't a big price, especially with a lot of features inside.
Now, of course, there are so many great tools and resources to use for your blog and business.
What do you think about these tools? Are you using one of them or are there any you didn't know of?