If you are using Google Analytics you may wonder if it complains with California Consumer Privacy Act (CCPA).
While it is the most used analytical tool which is tracking your site's performance it is also collecting personal data's but if you don't watch out you could be in trouble.
It has to meet CCPA compliance.
In this post, I want to show you how you could avoid this mistake if you haven't heard about CCPA.
This post contains an affiliate link, if you use my link I will get a small percentage of commission for it but at no extra cost to you! Thanks for your support!
Pin this for later:
MonsterInsights is the best WordPress Analytics plugin. 

Get it here!
What is CCPA?
The California Consumer Privacy Act (CCPA) is a state-wide data privacy law that regulates how businesses all over the world are allowed to handle the personal information (PI) of California residents.
The effective date of the CCPA is January 1, 2020. It is the first law of its kind in the United States.
Some of the rights that residents of California have under CCPA include:
Right to be Informed – Users should know how a website collects, sells, discloses, and shares their personal data
Right to have Data Deleted – Citizens have the right get their erased from a website
Right to See What Data – This includes the data collected about a user in the past 12 months
Right to Equal Services and Price – Websites aren't allowed to discriminate against consumers that exercise this right and should be given same price and service as other consumers
Right to Opt-Out – People can opt-out from websites selling, renting, or releasing their personal information to third parties.
Gain immediate access to the Masterclass and learn what the California Consumer Privacy Act (CCPA) means for you as a blogger!
What does the CCPA mean for my website?
Your website must inform its users at or before the point of data collection about the categories of personal information that it collects and for what purposes.
Your website must feature a Do Not Sell My Personal Information link that users can use to opt-out of third-party data sales.
If your website has minors under the age of 16 among its users, you are required to obtain their opt-in (consent) before you are allowed to sell or disclose their personal information to third parties. If the minor is under the age of 13, a parent or legal guardian must opt-in for them.
Your business must also update its website's privacy policy to include a description of the consumer's rights and how to exercise these rights. Your privacy policy must also contain an annually updated list of the categories of personal information that your company collects, sells, and discloses.
If your business receives a verifiable request from a consumer asking for disclosure of their personal information collected, you must provide the consumer free of charge the records of personal information collected in the past 12 months (including sources, commercial purposes and categories of third parties with whom it has been shared).
Your business is prohibited from discriminating based on a consumer's choice to exercise their right to opt-out, request disclosure or deletion.
So, what happens if you don't comply with CCPA?
Well, if you're found to be intentionally violating the law, then you could face penalties up to $7,500 per violation per individual. While unintentional violators can cough up to $2,00 per violation per individual.
And in case a user files a lawsuit, fines can range between $100 to $750 per consumer per incident, or the actual damage (whichever is greater).
Is Google Analytics CCPA Compliant?
Now that you just know what's CCPA and whether it applies to your business or not, the following question you would possibly have is: what does CCPA have to do with Google Analytics?
Google Analytics is a powerful tool for understanding how people interact together with your website. But it works by assigning your visitors an UserID and records personal data like IP addresses, gender, age, device, and also the other personally identifiable information.
This means that it falls under CCPA's explanation of the consumer's personal information.
So, should companies disable Google Analytics for CCPA?
While this could be an extreme measure, but without Analytics, you won't have any data to make decisions and you'll be just guessing about what works on your website.
That said, you'll easily make a couple of changes to make sure Google Analytics complies with the necessities of CCPA. And here's how you'll do it…
How to Make Google Analytics CCPA Compliant?
If you want to make your Google Analytics compliant to CCPA this is the best idea to make it happen if you use the MonsterInsights plugin for WordPress.
Install MonsterInsights and its EU Compliance Addon
MonsterInsights is the best WordPress plugin you can use for Google Analytics. You can easily fulfill the needs of the new law by installing the plugin and its EU Compliance addon.
The EU Compliance addon allows you to automate different processes to fulfill CCPA. As an example, you'll easily anonymize or disable personal data tracking in Google Analytics with a click of a button.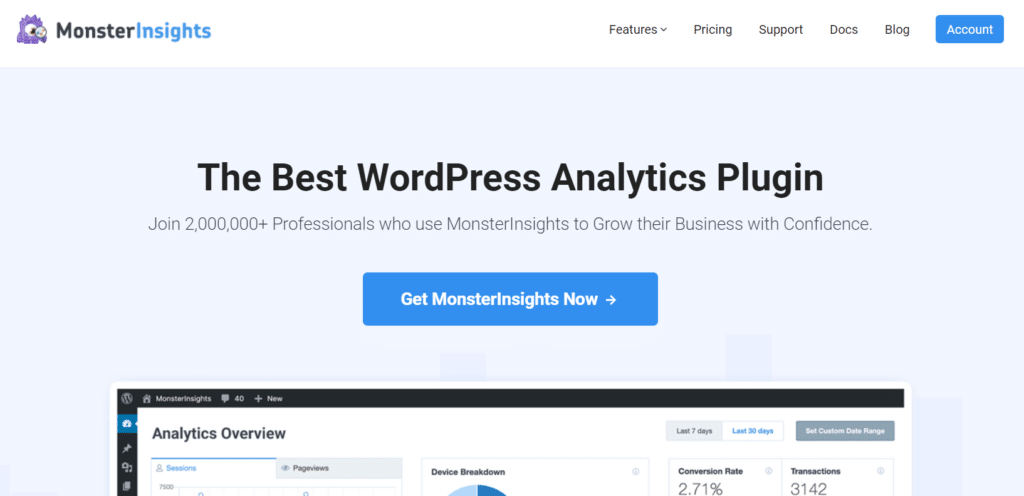 Here's what you can do with the addon:
Anonymize user's IP address Google Analytics hits
Disable UserID tracking on Google Analytics
Disable demographics and interest reports for advertising (Google Ads) and remarketing tracking in Google Analytics
Automatically disable author tracking Google Analytics and custom dimensions addon
Enable ga() compatibility mode
Allow AMP addon users to agree with the Google AMP consent box before tracking their data
Easy integration with CookieBot and Cookie Notice WordPress plugins
To access the addon, go to Insights » Addons » EU Compliance. Then install and activate the addon.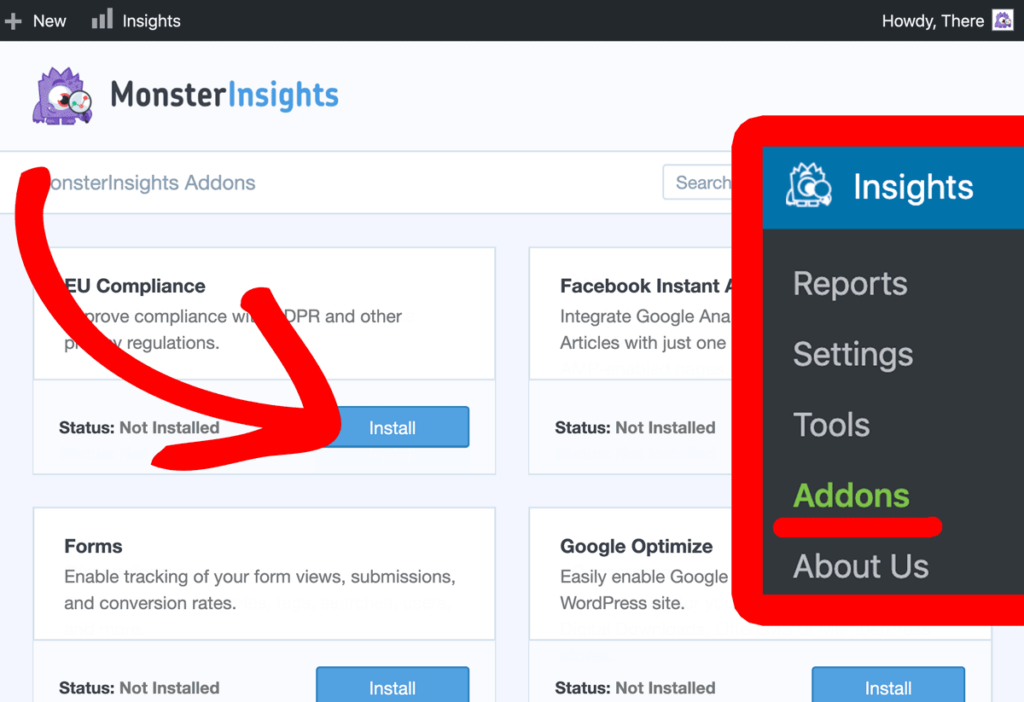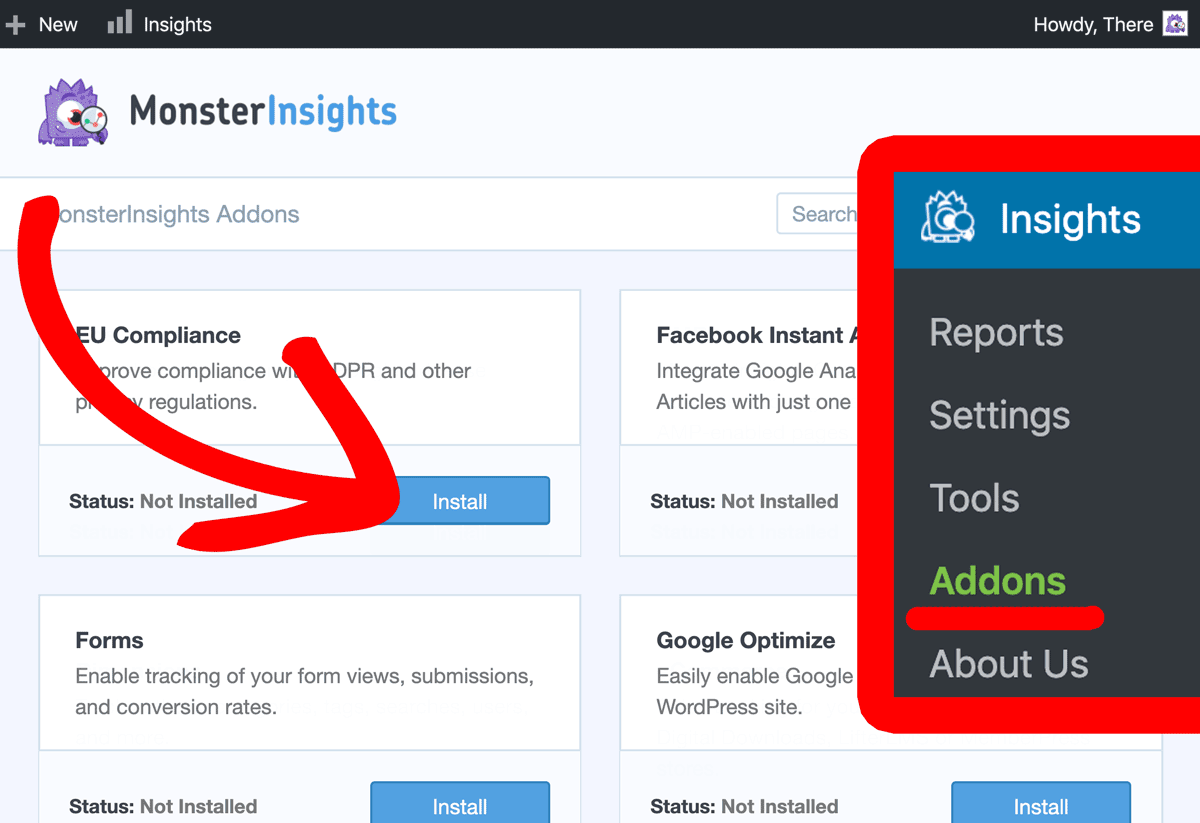 Once the addon is activated, go to Insights » Settings » Engagement and scroll down to EU Compliance. Here you can change the settings and disable different tracking features in Google Analytics to comply with CCPA.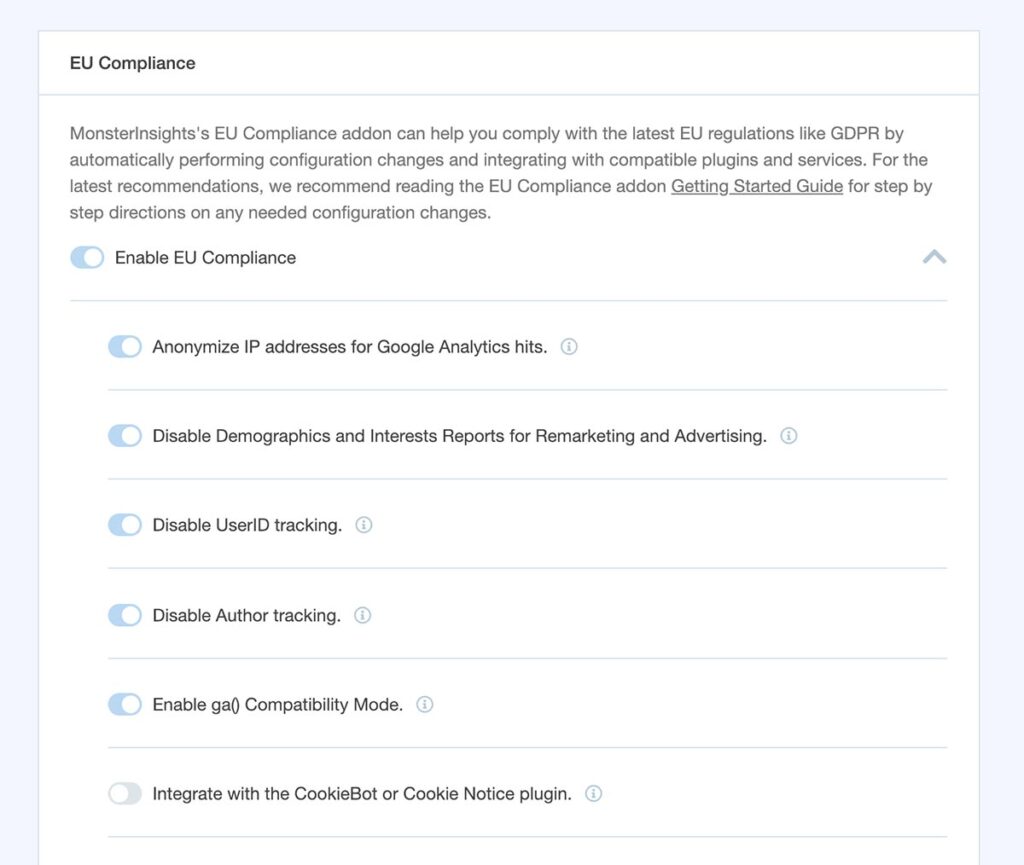 Legal Disclaimer: Due to the dynamic nature of websites, no single plugin can offer 100% legal compliance. Please consult a specialist internet law attorney to determine if you are in compliance with all applicable laws for your jurisdictions and your use cases. Nothing on this blog should be considered legal advice.
Now, you know how to avoid a big mistake when it comes to CCPA. If you want to know more about MonsterInsight here are more post about it:
How To Set Up Author Tracking On Your WordPress Site by MonsterInsights
How to Add Killer Google Analytics in WooCommerce Now
How to Easily Use Event Tracking in WordPress with Google Analytics
How to add Google Analytics Stats Dashboard on WordPress