If you are a shop owner you know that growing your e-commerce is not only the most important thing to do but also getting to know your audience.
And this is when you need a tool that helps you to uncover insights into your customer's shopping behavior, and the best for this is MonsterInsights. So if you start to use it you be able to optimize your shop and get more sales.
In this post, I want to let you know more about the MonsterInsights e-commerce add-on feature, new integrations you may want to know about, and why to use them.
This post contains an affiliate link and if you decide to click-through and purchase I will receive a small commission for it at no extra cost to you!
Pin this for later:
Why do you need to track e-commerce?
Before you get to know more about the two new integration it is important to know why you need to track eCommerce.
It is important because this way you will know how to improve your funnel so you can boost sales and also track the performance of the sale and the revenue.
But you can also see more about the order value, conversation rate, per session rate, and more. Which leads to makes data-driven decisions.
This is great about MonsterInsights you get all the details in one so you can make more sales! But it is not all, this plugin could also track file downloads to boost it, or display a popular posts list in WordPress, and many more!
The new integrations
There are two new integrations MonsterInsights now works with GiveWP and Restricted Content Pro.
GiveWP – This plugin is good for those who collect donations, manage donors and build donation forms. But WPForms is also an option for building donation forms.
Restricted Content Pro – This is for those who want to offer exclusive content to their audience and also create membership levels.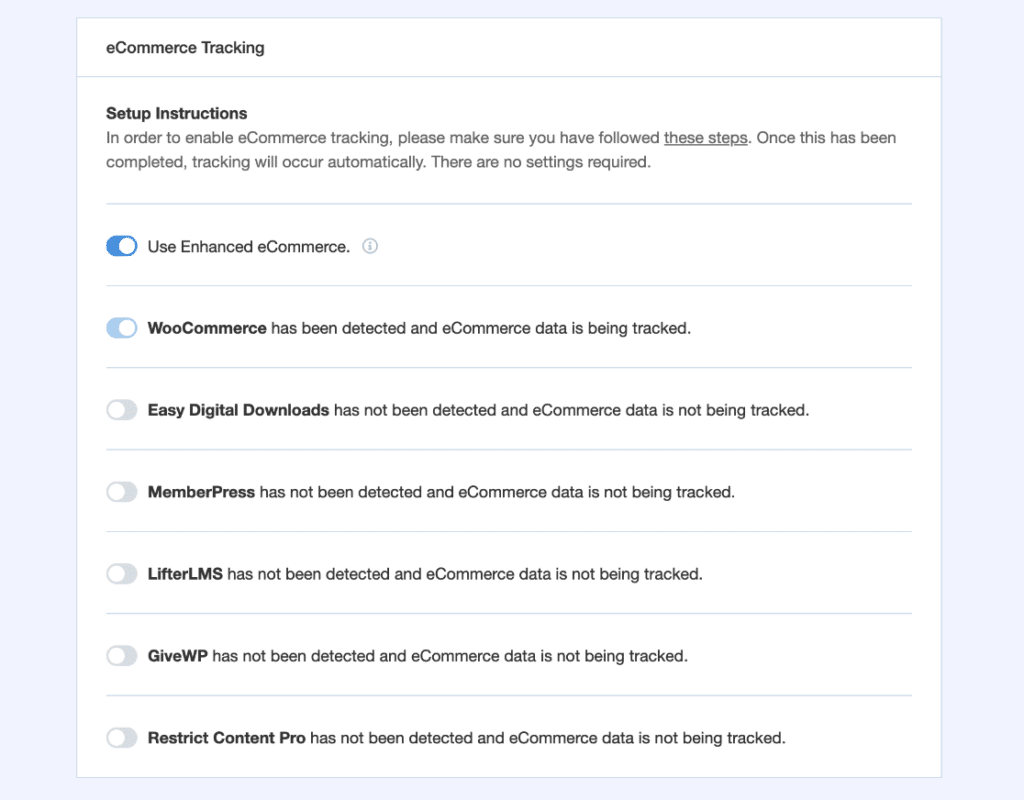 The only thing you have to do to make sure your e-commerce data is being tracked that you use the eCommerce addon and switch the button.
And with these new integrations, it's easy to see how your online shop is performing, which strategies are working, and whether or not you need to tweak your approach.
By using the MonsterInsights eCommerce addon, there's no need to edit code because you can easily make it by yourself.
What could you track with the e-commerce addon?
So by now, you know where you can use and track the performance and get more data but what do you see exactly when you go to the report?
Let's find out more!
In the eCommerce report in your WordPress Admin, you can get all the critical eCommerce data you need at a glance: your conversion rate, transactions, revenue, and average order value, and more.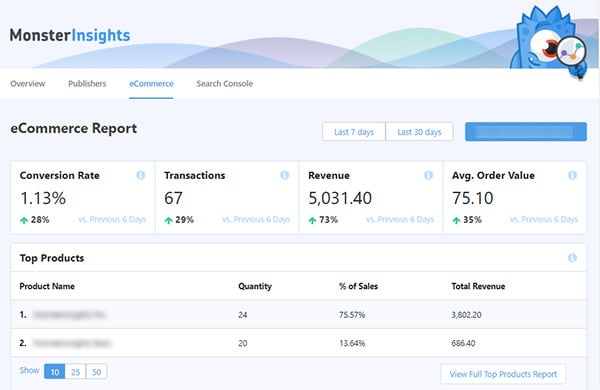 When you scroll down you will understand more about where your traffic is coming from, with your top referral sources and the exact conversions and revenue they're sending your way. This way you'll know which referral sources to maximize, and which just aren't working out.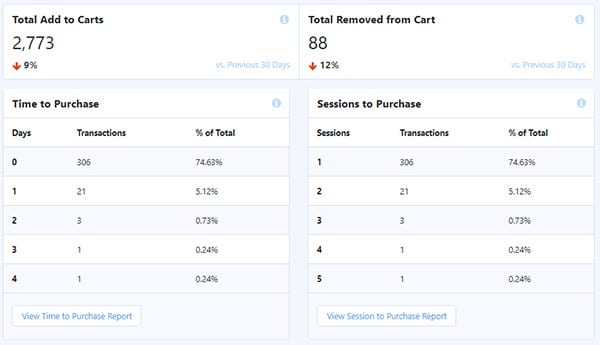 But it is not only that, but your eCommerce data is presented in a way that's clear and easy to understand. This will help you understand your customers and optimize your store for more sales.
If you want even more detailed reports then go check at Google Analytics.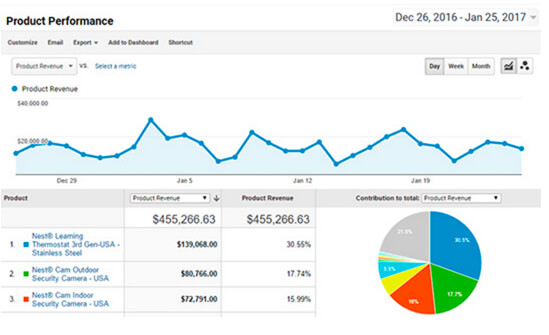 What kinds of purchase activity is including in e-commerce tracing?
Popular product
Average order value
Ecommerce conversion rate
MonsterInsights gives exactly the data you need to make your eCommerce business a success.
Don't wait much longer and start using MonsterInsights today!