Increasing the number of your subscribers and the amount of revenue doesn't have to be hard. You just need something like exit-intent popups that will help you to get the attention of your visitors.
So in this post, I want to show you more about these popups and how you could benefit from them.
This post contains affiliate links and if you decide to click-through I will receive a small commission but at no extra cost to you!
Pin this for later:
So you are probably reading this post because you want to avoid that visitors bouncing from your site sooner then excapted.
That's why using Exit-Intent Popups is the best solution for your problem, but what are they?
Let's take a look!
What is Exit-Intent Popup?
It's a technology that tracks and also monitors the behavior of your visitors. If someone leaves your site behind without purchasing your products or just haven't insert their email address where they could get your lead magnet this popup shows up.
So if you have one on your site you could reduce cart abandonment and capture more leads. Because there will be a popup with a target marketing message just before your visitor is gone forever.
Now you might think that because many people don't like popups that much it won't work. But you are wrong, it will convert 4% more of your visitors.
And the best thing is it also works on mobile. You can read more about it: How to Boost Your Conversions with Mobile Exit-Intent on OptinMonster
And now let's see how you could create these popups!
How to Create Exit-Intent Popup
Before you start you need to have an account at OptinMonster and choose the Pro or higher plan.
You want to get to know more about OptinMonster before you buy? No problem, I have  previous posts where it shows more of this powerful tool for your site which will increase more email subscribers and revenue!
How to Boost Conversions with Coupon Popup
How to Create Countdown Timer Popup for Sale Growth
How To Increase Conversions with Easy Multi-Step Popups
1. Create a Campaign
Login to your OptinMonster account and press the green Create Campaign button.
Choose a campaign type. Choose Popup.
Next, choose a campaign template.
You can select from more than 50 templates. All are professionally designed and work across devices. But you can also go for doing on your own.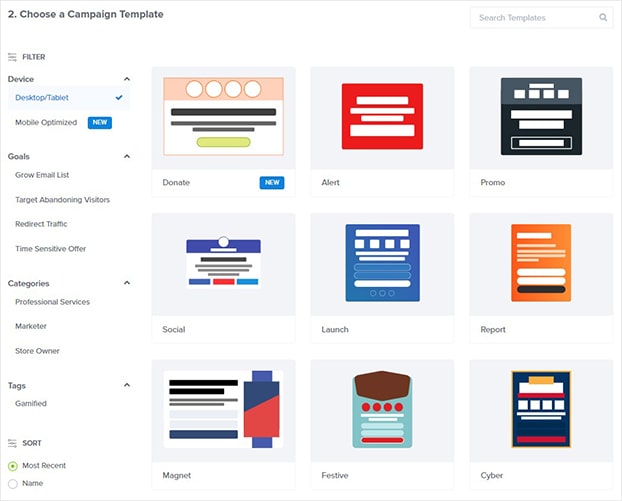 In this tutorial you'll see more about Magnet.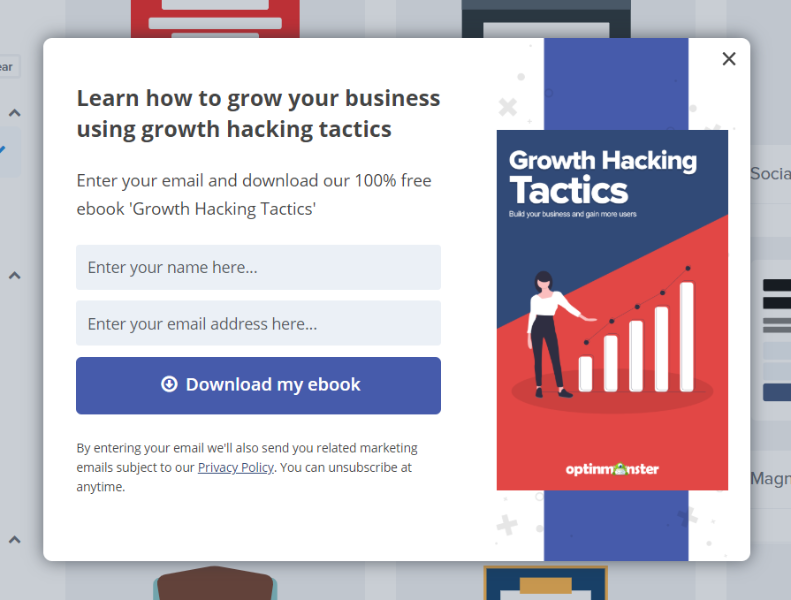 Next, give your campaign recognizable name. You can also add the website where you plan to use the campaign.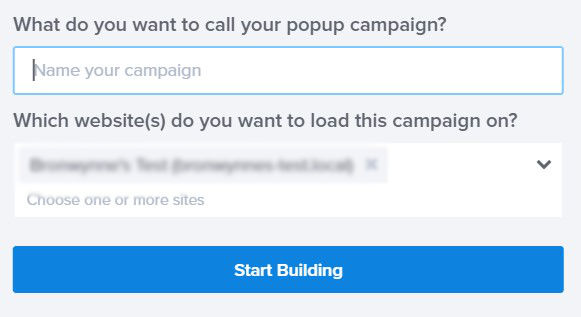 Press Start Building to create the campaign and go to the OptinMonster campaign builder.
2. Edit Your Campaign
First, you will want to design your exit popup.
Altering your popup is amazingly simple inside OptinMonster's drag and drop builder.
To change the content just snap on any content component to alter the duplicate on the popup.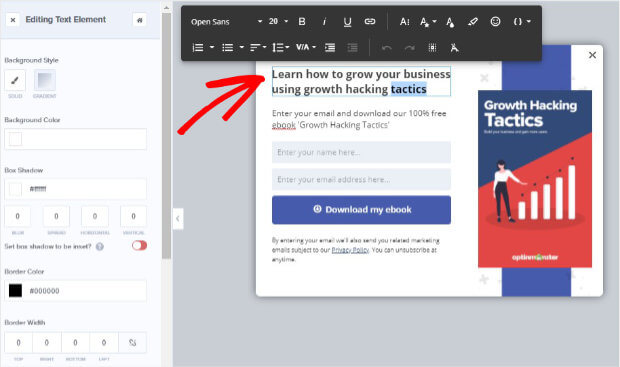 Customizing the image is just as easy. Just snap on the picture to add another picture to your popup page.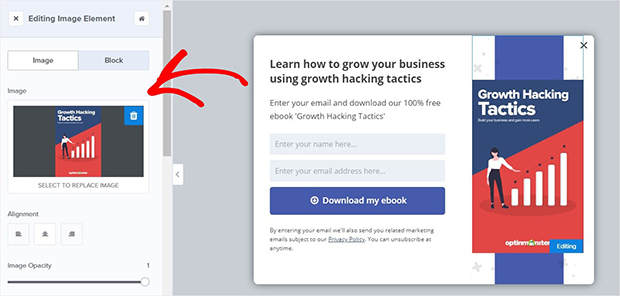 You can alter the presence of any button by tapping on the button to raise the editing tool.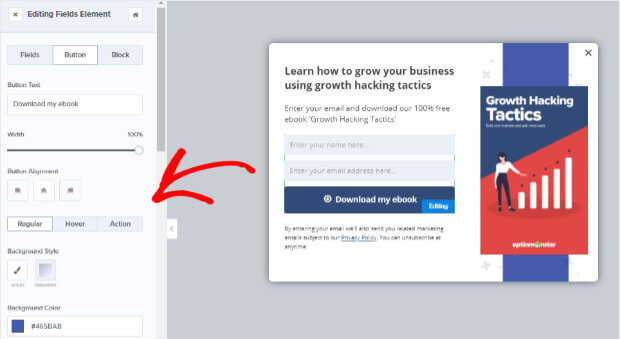 You can undoubtedly add components to your popup, similar to a message, HTML, video, pictures, and more.
All you require to do is click Add Blocks at the top section of the editor.

After that, just drag and drop the block into place on your popup page.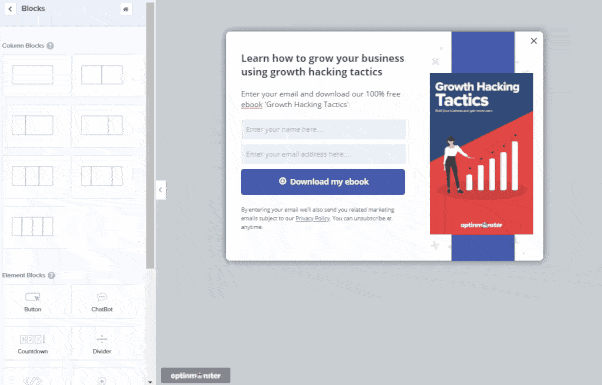 Once you are satisfied with the result of your campaign looks, you're ready to set the display rules.
3. Set Display Rules
Display rules control when your campaign shows up on your site and who sees it.
First, head over to Display Rules at the top menu of the editor.

By default, the campaign is set to appear to all site visitors after 5 seconds.
To create an exit popup, find and select Exit Intent®.

Now, you can choose whether you display your popup on all devices or only on a mobile.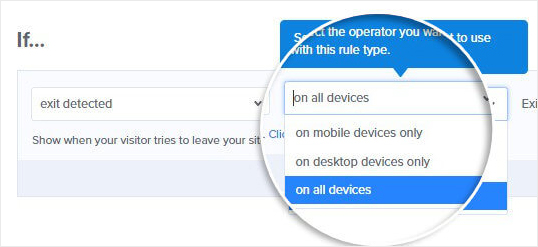 You can add another targeting rule to your exit popup. For example, show only on certain pages or after someone has spent a certain amount of time on your site.
If you finished, it's time to connect your email marketing platform.
4. Setup Your Email Integration
Go to Integrations.

Click Add New Integration.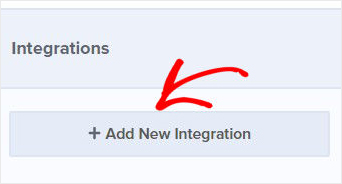 Select the Email Provider dropdown to choose your platform.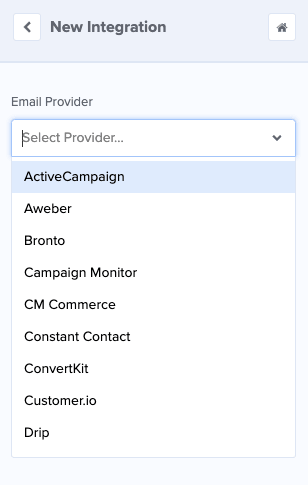 5. Publish Your Exit-Intent Popup
Whenever you create a new campaign, it's Paused by default. Going to your Publish tab from the top menu, you'll see the Publish Options.

Then, click Publish.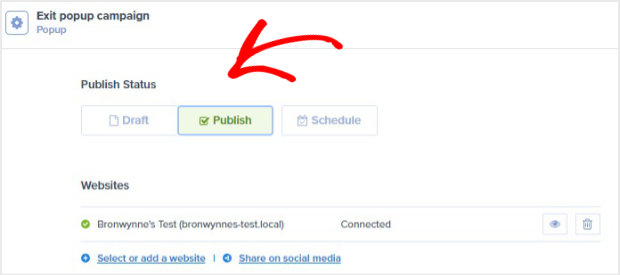 Scroll down the Publish page a little bit to see OptinMonster's range of publishing options.
And now you have created your first exit-intend popup.
Top 5 Hacks to Have More Subscribers on Your List and Make More Sales
Of course, if you have does popups on your site you should also know how to use them wisely and generate more people to your content and probably have more subscribers and sales.
This is why these hacks are crucial to manage the goals you set for your business.
Use the name of your visitor – Your popup will become a personal message, if someone need solution to his/her problem they will likely give you their email address.
Offer a freebie – If you have created a checklist, workbook or something you give away for free make sure they don't miss that out.
Give your visitor a few choices – Even if you know your target audience they might have different problems and that's why creating a popup 2-3 options you will get to know what they want to know more about.
Give a reminder – This popup is useful for shoppers who want to leave their cart with products behind. You could remind them later if they insert their email!
Offer a discount – Now this is one of the best you could do, people are more likely to buy from you when you offer them a discount code.
Now I hope it will help you out to get your visitors stay with you and build your email list and make more sales!
Get OptinMonster Today!